Motorcycles 1
Condition:
Original Condition
In regular use
Photos: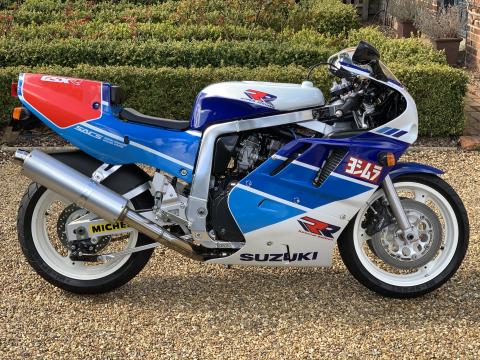 History:
Only 500 GSX-R750RK were produced by Suzuki.
This bike is one of the 200 bikes allocated to Europe. 
Purchased from Germany, part of a private collection for 17 years.
GR79B-100265 now being resident in the UK and being used infrequently in good weather.
In original condition, with all original parts fitted.
Original engine is R714-100270.